---
Hair Farm 1.2.0 has a new feature that helps easily assigning the same color to clusters of hair strands. HairStyle Cluster and HairStyle Wisps modifiers can generate cluster IDs for all hair strands. These cluster IDs then can be used by Hair Color Variation or Hair Mutant Color maps to assign the same color to the whole cluster.

Just like UVW channels, cluster IDs can be on multiple channels. This way, you can assign one cluster ID channel using one modifier and another cluster ID channel using another modifier. Then, you can specify which cluster ID channel you would like to use with which map.

The following is a very simple test showing how cluster IDs can be used. In this scene the HairStyle Wisps modifier is used for generating multiple strands around each strand. A Hair Color Variation map uses these cluster IDs to assign the same color variation to each cluster. Another Hair Color Variation map is used for assigning color variations to individual strands. The following image shows how each of these maps individually and together affect the color of strands. You can click on the image to enlarge.



Attachment: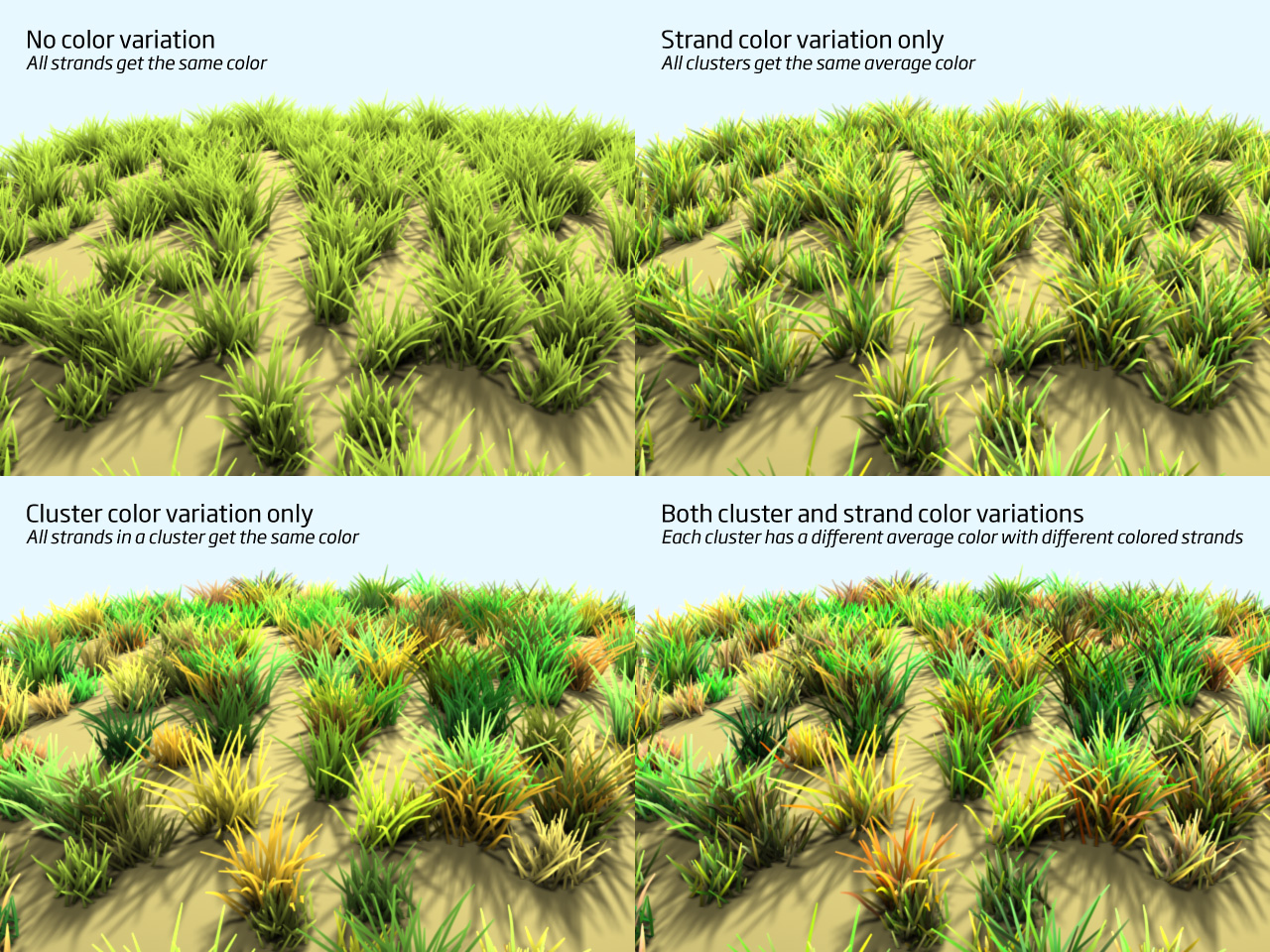 You can find the .max file of this scene among Hair Farm examples.